GLORY Collision 5 is shaping up to be a Massive Event
GLORY Kickboxing is the biggest Kickboxing organization in the world. Four exciting title fights are set to go down inside Netherlands' Rotterdam Ahoy Arena at GLORY Collision 5 on June 17th. It's not often that fans get to see so many title fights on one card. But it's even more rare for all of the title fights to be guaranteed barn burners.
Collision 5 is already shaping up to be a very special night in the world of Kickboxing…
A Night of Champions
Just announced this week, Endy Semeleer (34-1, 17 KO) will defend his GLORY Welterweight Title against Jay Overmeer (29-4, 15 KO) in the first title fight of the night. Semeleer is coming into this fight fresh off of a dominant victory over former champion Murthel Groenhart. Overmeer comes into this contest as the #1 ranked welterweight contender with an undefeated record under the GLORY banner.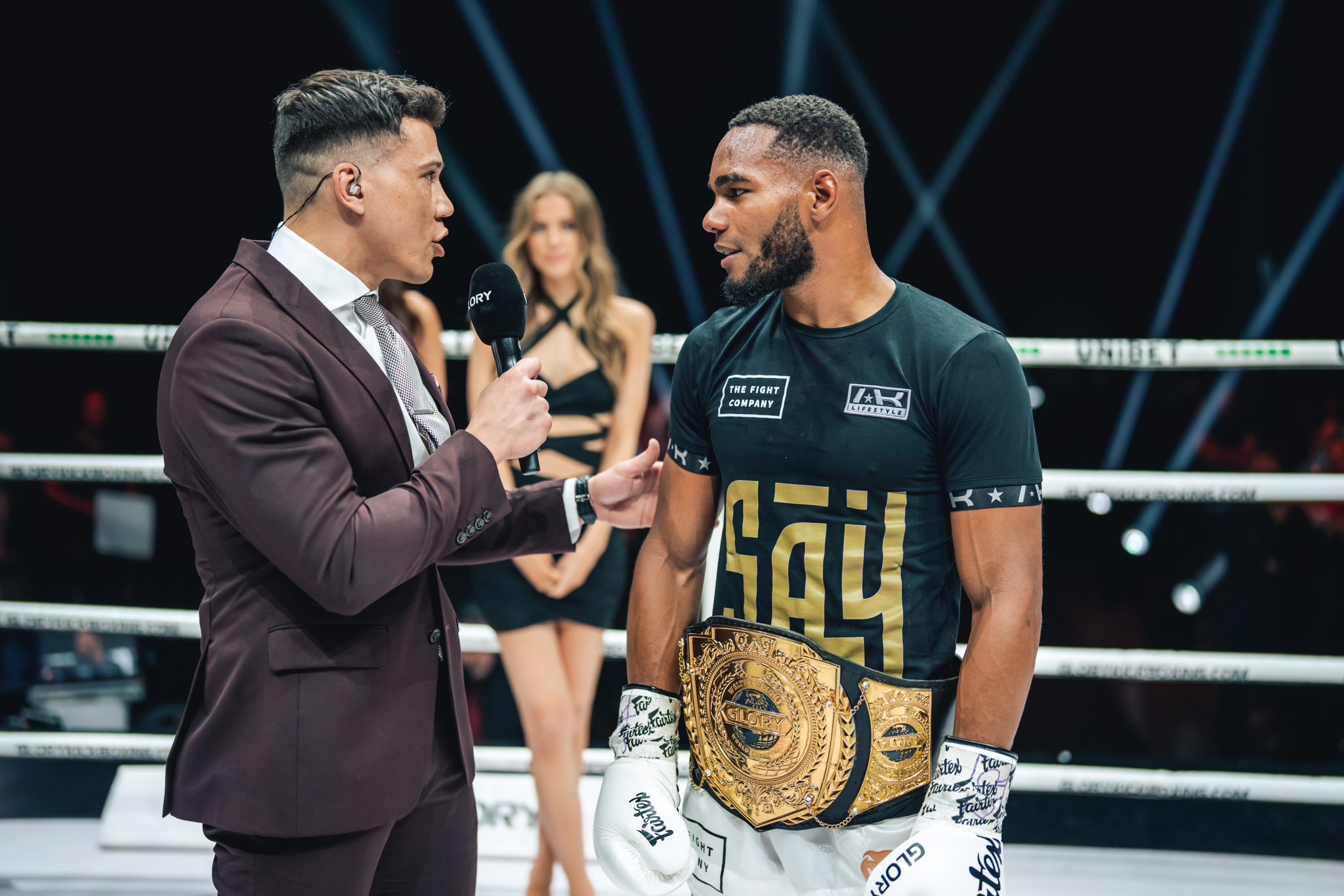 Donovan Wisse (18-1, 10 KO) will be putting his Middleweight strap on the line against the surging Serkan Ozcaglayan (45-7, 36 KO). In the co-main event, Donegi Abena (26-9, 7 KO) will make the first defense of his Light Heavyweight Title against Tarik Khbabez (48-10-1, 27 KO).
Lastly, an exciting heavyweight bout will take place in the main event. Antonio Plazibat (22-4, 16 KO) and Tariq Osaro (24-2-1, 12 KO) will finally move the division forward as they battle it out for the Interim Heavyweight Championship.
Full GLORY Collision 5 Card
Interim Heavyweight Championship: Antonio Plazibat vs. Kevin Tariq Osaro
Light Heavyweight Championship: Donegi Abena (C) vs. Tarik Khbabez
Middleweight Championship: Donovan Wisse (C) vs. Serkan Özçağlayan
Welterweight Championship: Endy Semeleer (C) vs. Jay Overmeer
Michael Boapeah vs. Ulric Bokeme
Felipe Micheletti vs. Ibrahim El Bouni
Collision 5 is expected to be one of the biggest kickboxing events of the year. International fans will be able to watch the event live on GLORYFights.com, and various broadcast parters around the world. With so many high profile fights with massive stakes at play, this is certainly an event you don't want to miss.
Tickets are officially on sale. Which title fight are you most excited for? Let us know below…
About Post Author